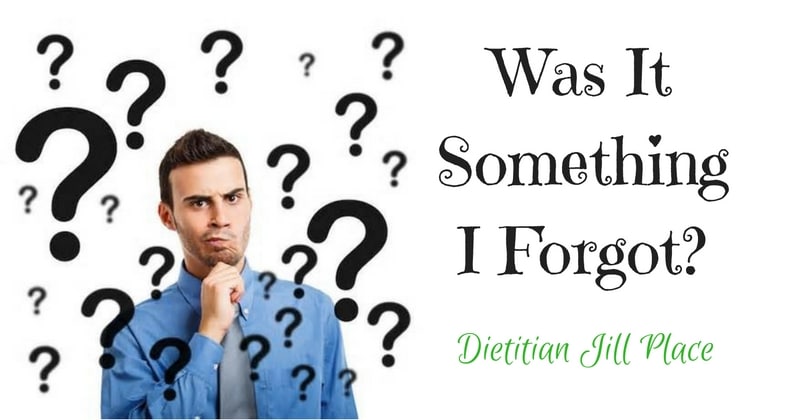 Can You Really Trust Your Memory?
I'm totally good at remembering things. Maybe it's because I had to learn all those lines as an actress. Some in all of ten minutes. And I'm not one who can look at lines once and know them … I have to work at it.
But I remembered three years later that one of my clients had eaten cinnamon rolls right out of the freezer to fuel her compulsive overeating when she didn't recall it. And what another client had said to me verbatim a month ago. Because they don't think I care about them if I don't.
So I was really surprised to read this article on NeuroGym, a fave online site that uses practical mental exercise techniques that are scientifically shown to improve mental and emotional functioning. You can read the entire thing here. Basically it debunks the accuracy of memory. In other words, our memories are totally full of holes.
And often fraught with problems. As an intuitive, I've been doing what I call Clarity™ sessions with clients for years. I co-create an environment using my guidance and the power of guided imagery to affect change in people. Because sometimes the things we hear or experience as a child, especially when tainted with emotions, cause all sorts of fears, aversions to certain activities or situations, and downright perversions of the original act.
Case in point … I worked with an actress who had very respectable credits as a featured player in major motion pictures. But she was afraid (operative word) that she'd never get roles like her peers, who were much more marketably social. When we did our session, I immediately saw a dark figure, who turned out to be a grandmother who told her as a small child when she wanted to climb stairs up to an attic, "You'll never go that high!"
Years later, that message became perverted into one about her not "going that high" in her life and career. Soon after she understood the dynamic of the incident, my client got a regular recurring role on a hit TV show. And they liked her so much that they invited her back for half the episodes.
But, according to Dr. Julia Shaw, author of "The Memory Illusion," rewriting our memories also comes with some benefits. According to her …
Without the flexibility that comes with our memories we would also be unable to learn and would always be stuck with old memories. Instead, we are able to rewrite information when better information comes along. We can update our memory banks regularly. We can learn from our mistakes.
So it actually seems that memories can help us make better future choices. Especially if you use strategies like guided imagery. The article also explains that "It appears that the same brain regions light up whether you're actually witnessing something, or you're visualizing something in your mind's eye. If you can remember seeing something, you believe it — even if you only "saw" it in your brain".
I can't tell you how valuable a tool guided imagery has been in my practice. I've been able to have clients meet and embrace the parts of themselves that keep them stuck in old behaviors. And make friends with them so they no longer become a threat to their well-being.
Since we can scientifically influence our brains to form new memories, why don't we do so? Let's get started, shall we? Here's an easy exercise … sit or lie down in a comfortable, quiet place, take a few deep breaths, and then picture something you've always wanted to happen. Don't forget to feel the excitement or any other emotion that goes along with it, and imagine it happening right now. Those three things are actually the basic elements of manifesting too.
I've also learned from years of doing this practice that you don't have to actually "see" it in your mind's eye because some don't image as well as others. But if you activate all your senses … what you see, hear, touch, smell and possibly taste … the experience is just as valid as if you could actually see it as a movie on your head-screen. Sometimes the sense of … for example … smell is a lot more poignant a trigger than sight. And if you practice every day, your brain will eventually accept whatever fantasy or goal you have as reality.
So … whaddaya think? Ready to make new memories? Or perhaps reach that goal you haven't been able to achieve until now? Just do it!
Leave Your Comments About Was It Something I Forgot? Below
In what ways have you tried to change something in your life? How successful were you? What do you think of the fact that memories change? Do you think you might want to try guided imagery?