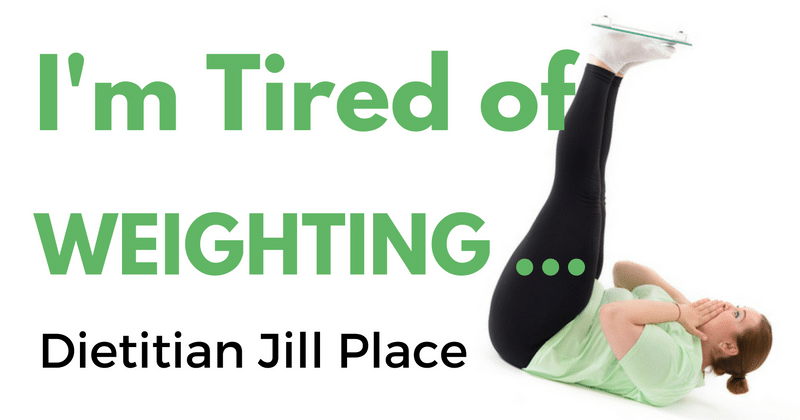 What I've learned from the Weighting Trenches
I'm so mad at these emails that SCREAM … "New Fat Burner takes (name of pharmacy) by Storm", "Lose 10 Pounds the First Month …", and "The REAL Secret to Weight Loss". Angrier … but not surprised … at Dr. Oz's new headline … "Shed 5 Pounds EVERY Week (Easy to Do)". And positively livid at a headline from a supposed non-diet guru … "Feel like your body is broken, cause the scale never goes down??"
And that was just yesterday. We're bombarded with these messages. And many of us buy the things they hype … one of my girlfriends had a shelf in her kitchen just littered with them. Products that she had tried for a few days and then abandoned. Products that cost beaucoup bucks and frankly don't work. I did a blog recently about how many of them even cause liver damage.
I guess I shouldn't be so pissed … because that mentality is the norm about weight. Even though we totally know that diets don't work and we usually end up fatter than we were when we started. Is Marie Osmond the only one who's kept it off? Because the last time we heard about Kirstie Alley's yet again dramatic weight loss was two years ago.
So here's what I've learned from years of being in what I call "The Weighting Trenches". My clients are not only interested in weight loss. But they also suffer from many other types of disordered ritualistic eating like anorexia and bulimia … "weighty matters" like that. And what I've learned is …
It's Not About Food. Yes, the optimum truth is that it's never about the food. Instead, it's about the way we use food in an inappropriate way to stuff down or deprive ourselves of feelings or staying in the moment with them. Food is readily available so it easily becomes a surrogate for love, attention, an illusion of control or many other things. Sometimes very early in life.
When I work with people, I explore first the circumstances around the start of their over- or disordered eating. Because they can provide clues to why they started in the first place. Me … I was stuffed almost from the time I was born due to a medical condition and because my sister just didn't eat. In my book, Gluten-Free in 5 Days, I explained that "my mother (for all practical purposes) fed me triple—once for her concern, twice for her anxiety, and thrice for Barbara."
Another client I'm working with grew up with very few rules. So she made her own … one of them was that foods … and many other things in her life … were divided into "good" and "bad" categories. Even others grew up criticized for their size and the way they used food … which usually made them closet-eat. I have tons of stories about those under-wraps forays. So the bottom line …
It's About Fixing the Inside BEFORE you can Fix the Outside. This great saying that I picked up working with other forms of addiction is doubly true here. That's WHY diets don't work; we try to impose some kind of external structure on an actually internal issue.
That never works … as the statistics prove (less than 5% lose the weight and almost all gain it back). What DOES work? Well, I'm reading a great book called The Self-Compassion Diet. It eschews diets, magic pills, beating yourself up, and all other forms of self-harm about your weight. Yes … I said self-harm. Because that's what we do when we starve ourselves into submission or master-cleanse ourselves so much we end up in the ER (as a couple of my clients did).
Jean Fain, the author, explains that "Self-compassion, I'm well aware, is a hard sell in our quick-fix, diet-crazed society". And, more important, "Dieters who insist on dramatic results yesterday aren't all that interested in being kind to themselves today, not if it's possible to fit into a smaller pair or jeans by next weekend."
But the fallout … I cringe just thinking about it. It can not only lead to greater eating problems but spur on self-loathing, other deeply negative thoughts, and that ever present pain-body that Eckhart Tolle talks about that can devour us at any given moment.
It Begs Daily Practice. If you're only interested in quick weight loss, DON'T READ THIS SECTION! Because you'll never wrap your head around the only way out of this mess we've made with diets. In order to rewire our psyche to accept a new way of dealing with our bodies and ourselves, we have to do some form of daily practice to that end. And this can be as varied as the people contemplating or doing it.
Me … I'm contemplating an hour a day … an hour a day where I journal for 5 to 10 minutes, meditate for 10, exercise for 30, and do color breathing for another 10 to 15. One of my clients called journaling "purging on paper". Others practice mindfulness, which all the nutrition experts are now touting as the new treatment for overeating.
The reality is that, in order to change neural pathways that we've been forging our entire lives (and they seem to be much stronger when negative feelings are involved), we have to make new ones. New ones that promote normalized eating.
I often say to my clients that they may not lose weight at first. But they will at last. And they may not ever fit into size 0 skinny jeans. But they'll be a lot happier about themselves … which is first and foremost what counts … as well as their size. My clients who have recovered from "Weighty Matters" aren't a bit concerned about their size. Their lives are working. They're not obsessed about food every moment of every day. And they feel good about their food choices as well as their prospects for richer, better lives.
Leave Your Comments About I'm Tired of Weighting … Below
What do you do to lose weight? Does it work? Are you open to new ways, even if they're slow, take work, and may entail some pain and soul-searching?