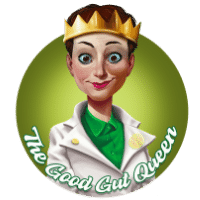 By Dietitian Jill Place
This holiday dinner was my very FIRST blog when I put up this website. And way before I went dairy free. All of the recipes in this article and the one next week, however, ARE Gluten Free. As is the fabulous Gluten Free Pumpkin Ricotta Cheesecake next week

The ones below, though, ARE Paleo.  And … I'm giving you a special surprise next week … a recipe for Paleo Pumpkin Cheesecake. Then you get to choose which you'd like to make …
Add some Paleo appetizers (here's a link to 20 of them) and  libations to this meal if you have more time. I'm also giving you an additional treat this week … a recipe for Paleo Egg Nog!
I can't get through a Christmas without it! With rum, bourbon, whiskey or virgin (you choose again). And … as I say at the end of most of my recipes … Eat it up … FOR REAL!

If you've read any of my recipes, you know that I'm a crock-pot fanatic! My life is so busy, that it's so great to pop some stuff in a pot and have a great dinner six to eight hours later.
I bought a totally updated crock-pot right before I published this article three years ago. It not only cooks slowly but also keeps things warm so I have no worries if I'm delayed getting home … which I often am.
When I cook now … because I AM so busy (and most likely so are you) … I love to simplify and make a fairly easy entrée like one in a crock-pot as well as what I call "it's-a-snap sides" for all of my weeknight dinners.
Then a

dd one spectacular dish like a dessert …
… for any celebratory/holiday meal. It's the absolutely best way I know to stay sane and happy about what might ultimately be a chore. And to have (cook) your cake (dinner) and eat it too!
It also allows you to spend more time with your family and/or guests. Which is really what the holidays are all about anyway. I encourage you to do that even for weeknight family meals.
For example, throw some stuff in the crock-pot, go about your day, pop some potatoes in the microwave or steam up some aromatic rice and veggies (you can do all these in the microwave too), and add some butter or other topping.
Or open a bagged salad (or pick your fave stuff from the salad bar), then add some good dressing. The result … a terrific, effortless dinner in less than 30 minutes. It's so easy … and the microwave is so safe these days … that your kids can probably help too.
So here are most of the things I'll serve this Christmas … the crock-pot entrée allows me to set-it-and-forget-it and have fun with those guests instead of worrying about the meal. I'll share the showpiece … my FABULOUSLY HEALTHY (but terrifically tasty) two cheesecakes … from this dinner with you next week.
First, THE NOG …
Here's that recipe I promised …
PALEO EGG NOG
4 egg yolks
1/3 cup coconut (or Lakanto monkfruit) sugar
2 cans (full-fat or lite canned) or 3 1/2 cups coconut milk (unsweetened original in a carton)
1 tsp. freshly grated nutmeg (or to taste)
1/4 tsp. cinnamon (or to taste)
almond milk (optional, to thin nog if needed)
rum, bourbon, or whiskey (optional)
In a bowl with a mixer, beat yolks for a couple minutes. Gradually add coconut sugar … pausing in between to let the sugar dissolve. Set aside.
In a saucepan, bring the coconut milk to a low simmer and then add the nutmeg and cinnamon.
Temper the eggs by turning your mixer on low and very slowly add a spoonful of the hot milk mixture to the egg yolks. Repeat until you have about a cup of milk in your mixer. Then add the egg mixture to the saucepan and allow the mixture to simmer for a few minutes.
Turn off the heat and allow the egg nog to cool down. Add liquor if you want to, then put the egg nog in the refrigerator to chill; the longer you let the mixture chill, the thicker it will become.
Add the almond milk when you take the nog out of the refrigerator to thin it out if necessary. Sprinkle freshly grated nutmeg and cinnamon on top before serving.
Next, THE SIDES …
As I said, I like to make really simple sides so I can lavish more attention upon the complicated dishes. I served plain baked sweet potatoes mashed with butter and sprinkled with a little cinnamon and nutmeg.
I scrubbed their skins in water with a vegetable brush (you've gotta scrub if you want to eat the skin too), wrapped them in a paper towel, and cooked them in the microwave for three minutes on HIGH.
Potatoes are done at all different times depending upon how thick they are, so continue to microwave them in 30-second increments until soft but not mushy. If you put in a few at a time, the cooking time will also be longer. So experiment to find the best cooking times for your potatoes as well as your microwave.
As a vegetable, I served those trusty traditional green beans. I washed, snapped off the ends, and halved fresh ones (or you can get bagged ones already cleaned and ready to cook). Then steamed them until crunchy-tender (8-10 minutes), pan-toasted up some sliced almonds, and tossed the beans with some more butter and the almonds. Easy-peasy!
Finally, THE ENTRÉE …
I love ribs, but if you're like me you hate the fat that goes along with them. So I learned this trick from the chef-owner of a restaurant that I worked in years ago.
Just boil up some water, add a can of beer (yes … I said BEER!), cut the rib racks into two or three-rib portions, and boil gently 10 to 15 minutes. The beer magically removes most of the fat. Then you can barbecue them as you normally do or try this recipe from an old crock-pot cookbook of mine:
SMOKY BARBECUE RIBS
2 Tbsp. balsamic vinegar
1 Tbsp. Dijon mustard
1 Tbsp. Worcestershire sauce (I use Gluten-Free)
2 Tbsp. brown sugar
1 Tbsp. soy sauce (Gluten-Free too)
¼ tsp. dried red pepper flakes
I tsp. minced fresh ginger
½ tsp. liquid smoke
1 cup chili sauce (not the hot kind but similar to ketchup)
4 pounds spareribs, cut into individual ribs
Boil individual ribs 5 to 10 minutes in water with beer. Combine all ingredients except ribs and dip each warm rib in sauce, place in crock-pot, and then pour remaining sauce over them. Cover and cook on LOW 4 to 5 hours, as they're already partially cooked, until the meat is tender. Makes 6 servings.
I served these with cups of a good bottled barbecue sauce like Gayle's or Robbie's on the plate for further dipping. And lots and lots of napkins.
Hope you enjoy all this. And please e-mail me at jill@healyourhealthnow.com to share your favorite crock-pot recipes with us.
I'd also like to know … What's YOUR favorite holiday dinner? Do you spend all day in the kitchen or have you developed ways to make great food and still stay sane with cooking? What cooking shortcuts have you developed over the years?