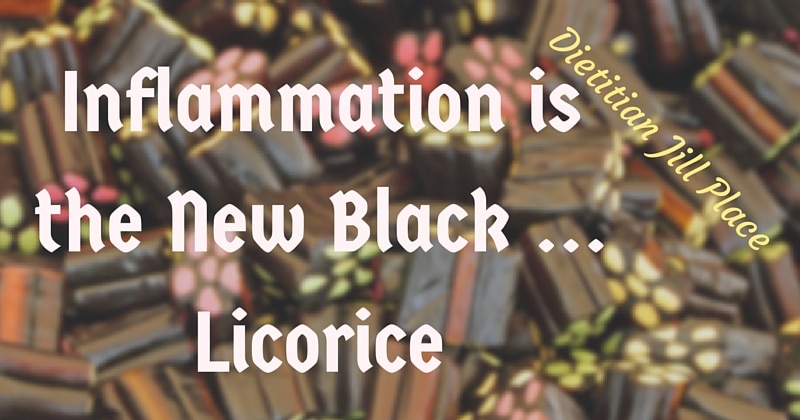 Can Anti-Inflammatory Foods Prevent Disease?
For years, we used to think that disease was caused by germs. But now we know that every chronic disease is an inflammatory disease. No matter what so-called disease you have, from cancer to the common cold, inflammation is a major part of your problem. So learning how to prevent and reverse inflammation will go a long way toward preventing and reversing almost all disease, as well as slowing the aging process, keeping us healthy, biologically young and vigorous for a lifetime.
Ultimately the most effective way that I know of to decrease inflammation is to identify and avoid sensitive foods with my FOODStrong™ for food sensitivities program. I've had oodles of success stories with FOODStrong™. So … yes … I do believe that eating certain foods in a pure, unprocessed state can reduce inflammation. And, as a matter of fact, we've been talking about the same foods and calling them "healthy", "natural", and optimal for some time now.
The bottom line is that we need a system that's slightly alkaline to be healthy. From my time as a lay natural hygienist to the learned books I read becoming a registered dietitian, the message was always clear … you need foods that enhance this alkaline state to stay optimally disease-free. That's free of heart disease, cancer, diabetes, arthritis, and other degenerative and immune disorders. Conversely, an acidic diet, inflammation, and disease are also closely linked.
What causes inflammation? Most importantly, the standard American diet (SAD diet). Our American diet is pro-inflammatory. It is rich in pro-inflammatory compounds, while lacking antioxidants and other nutrients that help to prevent and control inflammation. We obsessively consume refined carbohydrates and white sugar and flour which cause acidic, inflammatory systems.
So what should you eat? Courtesy of my Certified LEAP Therapist colleague, Megan Shamleffer, MS, RD, LD, CLT, here's some great information about Pro- and Anti-Inflammatory foods. And you probably won't be surprised that the anti-inflammatory ones are those that we nutrition professionals are always encouraging you to eat.
ANTI-INFLAMMATORY FOODS
Monounsaturated fats:
• Heart-healthy fats raise your good cholesterol and contain high amounts of antioxidants, which help to remove damage from the body. Aim for two to three sources per day.
o Sources: Extra virgin olive oil, olives, avocados, nuts/seeds and natural nut butters.
Omega-3 Fats:
• These are essential fatty acids, meaning they must be obtained by food! They inhibit enzymes that trigger inflammatory hormones and suppress cytokines which erode cartilage. Aim for one source every day; eat fatty fish 2-3 times per week.
o Sources: Fatty fish (salmon, sardines, tuna, halibut and mackerel), walnuts, flax/chia seeds and pastured (grass-fed) eggs, beef, milk and chicken.
Fruits and Vegetables:
• All fruits and vegetables provide a wide array of vitamins, minerals and antioxidants that help eliminate damage and heal the body. However, there are certain fruits and vegetables that provide extra benefits.
o Leafy greens: Low in calories and high in antioxidants. Aim for one cup per day.
o Berries: Low in sugar and high in antioxidants. Aim for four servings per week.
o Broccoli, cabbage and cauliflower: Contain natural detoxifying components and a potent antioxidant.
o Orange fruits and veggies: High in vitamin A, a powerful antioxidant.
Herbs and Spices:
• These contain concentrated amounts of antioxidants and can upgrade your food without adding calories or extra sodium.
o Turmeric: Contains compounds that influence more than 700 genes in the body. Pair with black pepper.
o Green tea: High in antioxidants, add a squeeze of lemon to enhance antioxidant absorption.
o Cinnamon: Helps stabilize blood sugar levels. High blood sugar has pro-inflammatory effects.
o Ginger: Helps to suppress pro-inflammatory compounds
PRO-INFLAMMATORY FOODS
Trans Fat
• Triggers systemic (whole body) inflammation by damaging the arteries. Trans fat turns into a card board-like molecule and tears apart the blood vessels, triggering inflammation. Look for the word fully or partially hydrogenated oils on the ingredient list.
Refined Carbohydrates
• Fuels the production of components that stimulate inflammation. Similar to processed sugar, these foods cause rapid spikes in blood sugar. These foods contain almost no fiber, which has been associated with decreased inflammation. Limit white flour products (bread, crackers and rolls), white rice, cakes, pretzels, cookies and instant mashed potatoes.
Omega-6 Fats
• Essential fatty acids, just like omega-3 (see page 1). The body needs a balance of omega-3 and omega-6 fats. Excess omega-6 triggers the body to produce pro-inflammatory chemicals. Limit corn, safflower, sunflower, peanut, grape seed and veggie oils, commercial salad dressing and mayonnaise.
Oh … and by the way … black licorice may be a candy but it is also a powerful anti-inflammatory agent. It's used for various digestive system complaints including stomach ulcers, heartburn, colic, and ongoing inflammation of the lining of the stomach (chronic gastritis). Just thought you'd like to know …
Leave Your Comments About Inflammation is the New Black … Licorice Below
What do you think about the idea of what you eat affecting your inflammation and ultimate health? What do you do to keep yourself healthy?