By Dietitian Jill Place
Every year in January, The U.S. News and World Report comes out with a list of the best diets of the year ranked with these criteria … they "had to be safe, relatively easy to follow, nutritious and effective for weight loss. It also had to be stellar at preventing diabetes and heart disease".
They were chosen by "a panel of health experts" that included one of my fave gurus, Dr. David Katz. And … fortunately … a bevy of dietitians (you'd be surprised at [or not] how many articles on nutrition never include dietitians as experts).
Ignore This "Best Diet" Article
So what do I do when this article comes out? I totally ignore it. Why? BECAUSE
I DON'T BELIEVE IN DIETS!
Click To Tweet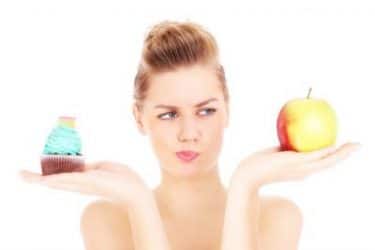 I've often said that diets don't work. They're obsessive, crazy-making, and you actually GAIN weight on them (statistics don't lie … only 5% of everyone who goes on a diet loses all the weight they want and virtually nobody keeps it off for 5 years … and those statistics have NEVER changed!). That's why I call my "Are You Weighting?" plan DietLESS weight loss.
Greatist Slams Back
I ignored this year's "best diet" article until I read a commentary on Greatist … a website that touts itself as covering "all things healthy, providing the most trusted and fun fitness, health, and happiness content on the web". Greatist labeled the article as "meaningless".
And also said that "There's no one way to be healthy, nor are diets one size fits all. A diet that's hard to stick to for one person might be easy for someone else".
Brava! Finally a huge website that also touts millions of viewers per month that came out AGAINST diets. Could anything be braver … or more honest … than that!
Perpetuating the Diet Mindset
These types of articles perpetuate the mindset that diets work and that they're good for you.
Click To Tweet
Shame on David Katz, who I heard speak about mindfulness and alternative means of losing weight and getting healthy several years ago.
Katz was also thrilled to be chosen for this panel, bragging about it on Linkedin. Isn't that sending mixed signals? Every time I see someone who talks about finding another way to lose weight besides dieting (which we've already seen DOESN'T work) do a flippy-flop and advise people about what diet is best for them, I want to (decency won't permit what I was thinking)!
Greatist says …

The best diet for you

…
is the one that's right for your body and goals. No kidding! And the website REALLY sticks its
neck out when it affirms … "Since the list doesn't account for people's goals, body types, general health, or dietary restrictions, it's inaccurate for a vast majority of people".
Wow! Y'mean all that hoopla and all those smiling dietitians and doctors who made up the "expert panel" and rated a whopping 41 diets never addressed that? Damn right!
Which continues to mislead people that diets are the only way to go for weight loss. And I can't believe that they rated 41 … which just adds to the confusion. Don't they know that no one goes beyond the first page of a Google search?
What Actually DOES Work for Weight Loss
Greatist concluded their article by saying:
It'd be great if someone could send you a list of the best and worst diets for you, specifically, but that's not gonna happen for most of us. The truth is you're probably going to have to experiment a little to find what works best. Don't discount the bottom of U.S. News's list and don't assume what works for a friend of yours will work for you. You'll find it eventually. Good luck!
So what they're advising is to make your own decisions about what you put in your mouth and experiment with different meal plans to find out what works for you. Doesn't that make more sense than sticking to something that not only makes you feel powerless but isn't anything you really want to do in the first place?
What I'm Doing this Month …
I thought I'd try this 30-Day Collagen Makeover that Josh Axe has put together. Now you must understand that I've spent my life experimenting with diets (Vegan, raw, Paleo, calorie-restricted … you name it) and (FIRST) feel CONFIDENT (very important word when it comes to changing anything about your lifestyle) I could do something this radical (it IS very challenging … especially if you eat McDonald's three times a day).
Second, I've read his book several times and UNDERSTAND how to do it. That's important … don't make any lifestyle change unless you're confident you can do it and you understand the basic concepts about WHY you might think might work for you.
I'm a HUGE advoca
te of health first … weight loss second … so I'm doing this not to lose weight but to see if it might help reduce overall inflammation (if you're my age, you do accumulate some along the way) and make me feel better than I do.
Third, I MODIFY and EXPERIMENT with the basic concepts so it will work for me. For example, I have a juicer but I ain't hauling it out … or hauling home tons of pounds of veggies to juice. I don't have the time OR the inclination. Instead, I'll buy fresh juice and lots of other good stuff at the Health Food Store that suits my palate … I'm already thinking of stuff I can do to modify his sample … but still fit within the basic premise of the program.
Fourth, what you do is NEVER PERFECT because human beings are never perfect. So don't expect to follow any program to the letter … you'll trip and fall … I guarantee it! Instead, the mindset has to be "So I made a mistake or gave into an urge. Tomorrow is another day!"
In reality, whatever you do will have a tremendous impact on your health. And, finally, HAVE PATIENCE because nothing was built in a day … or a week … or even a month. Just go on!
Vegetables are a must on a diet. I suggest carrot cake, zucchini bread, and pumpkin pie. ~Jim Davis
Want more peace, less anxiety, more awareness? Need to reign in overeating? I've got the answer!
Click here
to experience the very first of my video Micro-Mindfuls™ … short, simple, sequential, downloadable mindful experiences.