By Dietitian Jill Place
I absolutely ABHOR New Year's Resolutions! Especially about weight. A whopping 71% vowed to lose weight/eat healthier last year. And a dismal 8% globally actually follow through with their resolutions.
Why Are We SOOO Bad with Our Resolutions?
Well … the reality is that change isn't easy. And that most people set goals that are totally unrealistic to achieve … like losing 50 pounds in 2 months (but don't all those famous programs come January make outrageous claims like "Lose 15 pounds this month").
But, since the long-accepted standard for weight loss is 1-2 pounds per week, isn't this claim totally far-fetched? And I'd hate to fantasize what I'd have to go through for me to lose that amount of weight in a month. Even when I did it for roles and the like, I had to starve and eat only some kind of gooky stuff that didn't taste like food.
Even worse … losing weight for an occasion like your wedding or prom is a prescription for failure. Because … another problem with resolutions …
We can't change something about ourselves unless we change ourselves.
Click To Tweet
So Let's Reframe the Idea of Resolution
David Katz's new article, 2019: Resolving to Aspire, explains that "Losing weight is a resolution. Finding
health is an aspiration" and talks about "The power of lifestyle as medicine". In other words, he's encouraging you to give up the idea of weight loss, which is often the end result of health anyway, and embrace the path to health instead.
Me … I'd like to take that idea several steps further and encourage you to embrace the idea of "evolution". Or, to define where you're at right now, put some closure on it, and move forward … albeit with baby steps … to a healthier future …
And, like Dr. Katz has encouraged, focus on improving your health as a journey. After 73 years, I recently gave up dairy. I mourned my love of cheese (gave up milk and have been using alternatives for years … even made my own almond milk way before it was available in cartons) for a hot minute, and now don't miss it at all.
And my 30-year two small patches of eczema cleared up ENTIRELY in three weeks. Look … it took me 73 years to give up dairy. I thought about it many, many times. So … to reframe an old adage …
Begin with the journey in mind!
Click To Tweet
How Do We Get There from Here?
The lines outside fast food restaurants always appall me. As do the tons and tons (literally) of styrofoam-containered take-out that I see my colleagues consuming daily.
Not to mention the food we serve at my nursing homes … few patients grouse about the fact they would like healthier options. Most complain because the food has minimal salt and spices … and request more steak and potatoes.
Generally, the food that we serve to sick people probably makes them sicker. It's not our fault; we're restricted by regulations that demand certain parameters. And healthy menus don't seem to be part of those parameters.
So, in order to start on this journey, we must depend upon ourselves. Because most of the world, obviously, isn't doing this. And perhaps work with a professional who can guide you to a new way of thinking about health that works for you.
I'd also recommend that you work the following processes. Grab your journal (or buy a brand-new book for the New Year), your favorite pen, and spend some time with these …
Closing the Book on 2019 …
Before you can build some new practices, it's time to review your old ones. So you might want to do some breathing and centering before you do this; go here to access my Micro-Mindful™ Collection and do which ones resonate with you. At the very least, do the first two.
Then grab your pen, open your book, and quickly write (without thinking) answers to the following:
What things did you do last year (personally/at work, etc.) that made you happy or fulfilled?
What things were you unfulfilled/not proud of/frustrated about that you wanted to happen but didn't?
What made you most joyful, carried you forward, lit you up, made you proudest, and really mattered the most in terms of your personal/professional growth this past year?
What are you willing to let go of in terms of habits, practices, relationships, etc. in the New Year?
What do you think it might take to do that (really problem-solve with yourself here … be honest … and consider it from the perspective of the perfect scenario … if you could wave your magic wand and instantly see a path out of the wilderness of those habits you'd like to change or ditch forever … imagine that, sit in the image, and see how it you it makes you feel … if it's a positive feeling, you're on the right track)?
Literally close the book and go about your day …
Session #2: Create a Vision/Intention for Next Year
Lay off processing for at least a day. Much of what we do to change our minds is unconscious. So your subconscious may be closing the book on all you didn't like about last year without you even knowing it.
Now … instead of just spending your days aimlessly waiting for January 1st, 2020, why don't you create a life with purpose and intention? Because if you don't have a plan, the world has a plan for you. And it may not be what you want.
So why don't you begin this year with an intention (written) or a vision (envisioned). Open your book and answer the following:
If you could have anything you wanted in life, what would that look like … feel like?
If you could be any kind of person you'd like to be, who would that look like … feel like?
On December 31st, 2019, what do you see as your best life? The people you'd like to be with, the job/business you want, the level of health/fitness you have. Write it all down. Is there joy there? If not, go back to the "drawing board", take a breath or two, and be honest about what would bring you joy. Write it down, no matter how absurd or unapproachable it seems to be right now.
Now … put your book down … take a few breaths per the Micro-Mindfuls™, and envision that whole scene as if it were happening right now. Don't leave out any person, place, or ornamentation. Dwell on that for awhile. Again … put down the book and go about your day …
Session #3: Commit to Your Vision
When your pick up your book again, read back through your vision and see if it's what you really want. If it needs some tweaking, rewrite it. If it seems too daunting to do all at once, problem-solve some baby steps to get to your vision.
A good way to do this is, like I did, figure out a few words or a phrase that emulate where you want to go this year. What came up for me was "revolutionary" and "evolutionary". When I say those words out loud or to myself, more visions come up … and ways to get there. If you also see yours, write them down.
You can be, do, and have anything you want if you commit to it. That takes not only vision but something you have to organize, lean into, and practice daily. In that way, you can take command of your subconscious and change your life's direction.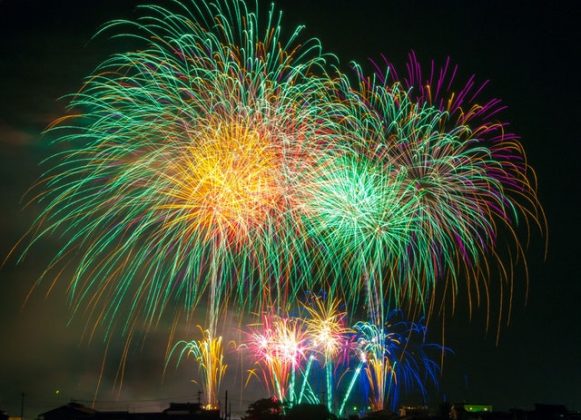 Write all this down, envision it, and plan it. For my business, I need to make daily plans. And I'm a huge fan of Danielle LaPorte's work as I feel that change has to come from passion … not goal-setting.
Session #4: Seek Support
I can't tell you how much taking on two coaches … one for blogging, website development, and marketing errata, and another to envision beyond where I'm at to a bigger version of myself … has meant to my business. Because of them, I now have 400,000 monthly views and almost 1000 followers on Pinterest … in THREE MONTHS!
Now I'm doing some problem-solving to boost it even further and make money with it …
Even if you don't have a business, think of yourself as a work-in-progress that needs support. It's great to have it from friends, family, and colleagues. But, to look at the world differently, you also need someone professional who does. So that YOU can get there quicker.
So whaddaya think? It's the New Year … time to take stock and change things you've been wanting to change sometimes for years … and decades. Remember … January 1st, 2020 can dawn … and trust me it will … and you will be in exactly the same place if you don't take action. 'Nuf said …