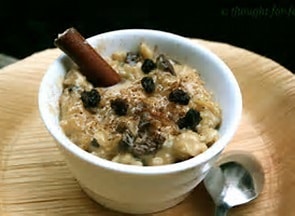 I'm sensitive to cane sugar. So I've been using alternatives like agave and coconut nectars and stevia for ages! My father LOVED rice pudding so I've probably been loving it too since I could eat solid food. A brief online search revealed this simple recipe which I'm sharing with you today. it's not only simple ... it's scrumptious, especially when you steam up a bunch of different kinds of rice together. My fave ... brown jasmine and red rices. You could also vary the dried fruit ... try currants or diced apricots instead of the raisins. Any way you make it ... Eat it up!
By Jill Place
Prep: 5 mins
Cook: 30 mins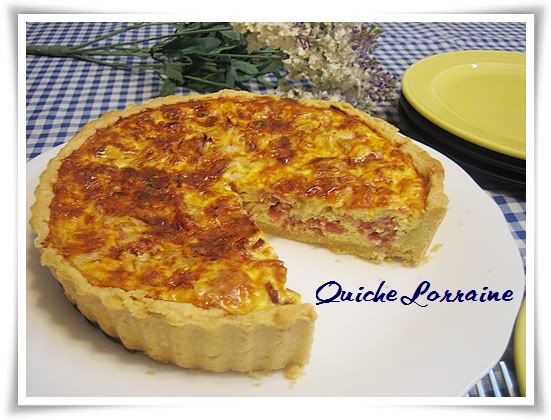 When I went Gluten-Free, I totally missed savory pastries like quiches and pizza. Until I discovered frozen GF pie shells that is. If you're so inclined, you can make your own GF pie crust (the recipe's in here somewhere) but I just don't have much time these days so I use the frozen. This recipes has the added asset of being low-fat; I don't know about you but I like to cut calories wherever I can without sacrificing taste. That's why I use slimmer Canadian bacon in this recipe, which packs a powerful taste punch. And I also add a bit more cheese to boost flavor; I'd suggest that you use REAL Gruyere instead of it's tamer Swiss cheese cousin if you can find it. And use 4 large whole eggs instead of the egg whites. When the new Dietary Guidelines come out this year, they're going to do away with Cholesterol as a "nutrient of concern"; I can hardly wait!
I make this often and pack a slice cold in a Sistema ... a great little sectioned container ... takealong tote along with some fresh fruit and I'm ready for lunch. Or heat it and serve with a green salad for a fast dinner. It's FABU ... licious!
By Jill Place
Prep: 15 mins
Cook: 1 hr 5 mins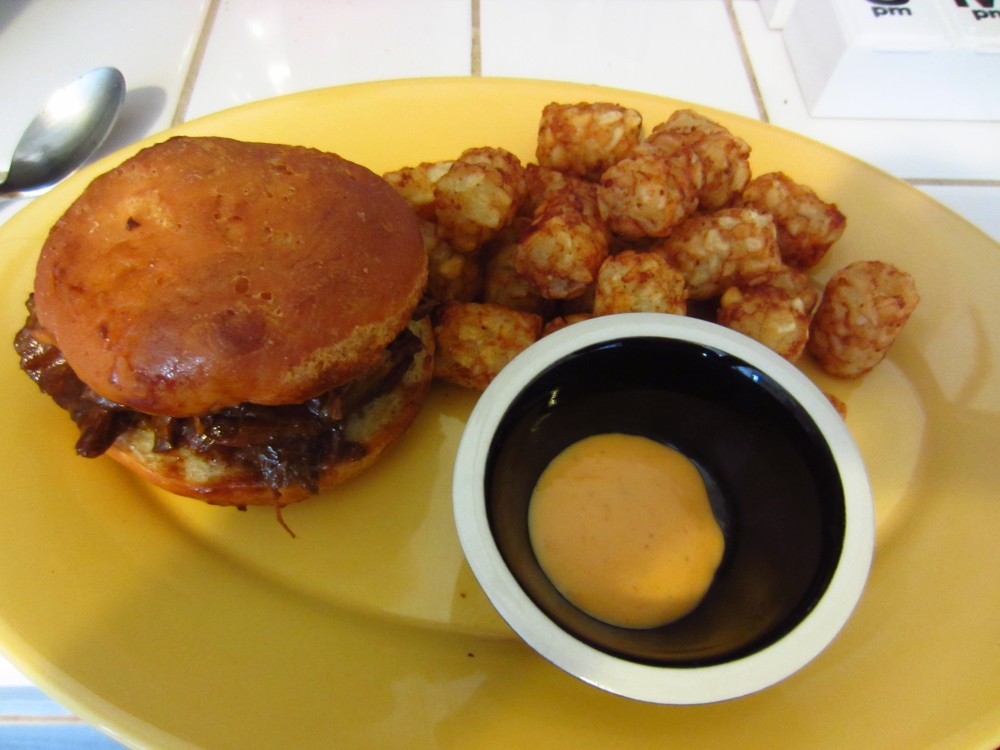 I love, love LOVE Chinese barbecued pork. I will drive 30 miles for really good stuff at a restaurant. I love it so much I even make it myself. But it's a bit of a hassle, a tad drippy, and I have to scrub my roasting rack of sticky goo afterwards. YUCK!
So I was beyond happy when I found this simple recipe using my favorite kitchen utensil ... the crock pot. The only drawback ... you need a gravy separator to get rid of the fat that accumulates during cooking. I actually shredded the pork, put it in a ziploc bag, and refrigerated both it and the sauce. Then I skimmed off and discarded the congealed fat from the top, reheated the sauce, added the broth mixed with cornstarch, and stirred with a whisk until thickened. I added the cornstarch to this recipe because I like a thicker sauce; you can leave it out if you want. And the gravy separator went on my must-have shopping list for my next sojourn.
This is so versatile that I've used it as an entree atop some steamed veggies and Carrot-and-Pea Fried Rice (see recipe), as the traditional meat part of a meal with potatoes and salad, and in the pictured TERRIFIC kid-pleasing sandwich-potato tot combo using a gluten-free hamburger bun (Canyon Bakehouse) and GF tots (Trader Joe's) with Thousand Island dressing (you can use any GF dressing or ketchup you desire).
The recipe comes from Hello Healthy via myfitnesspal.com, my wonderful food-record phone app. THANK YOU BOTH!
By Jill Place
Prep: 20 mins
Cook: 8 hrs