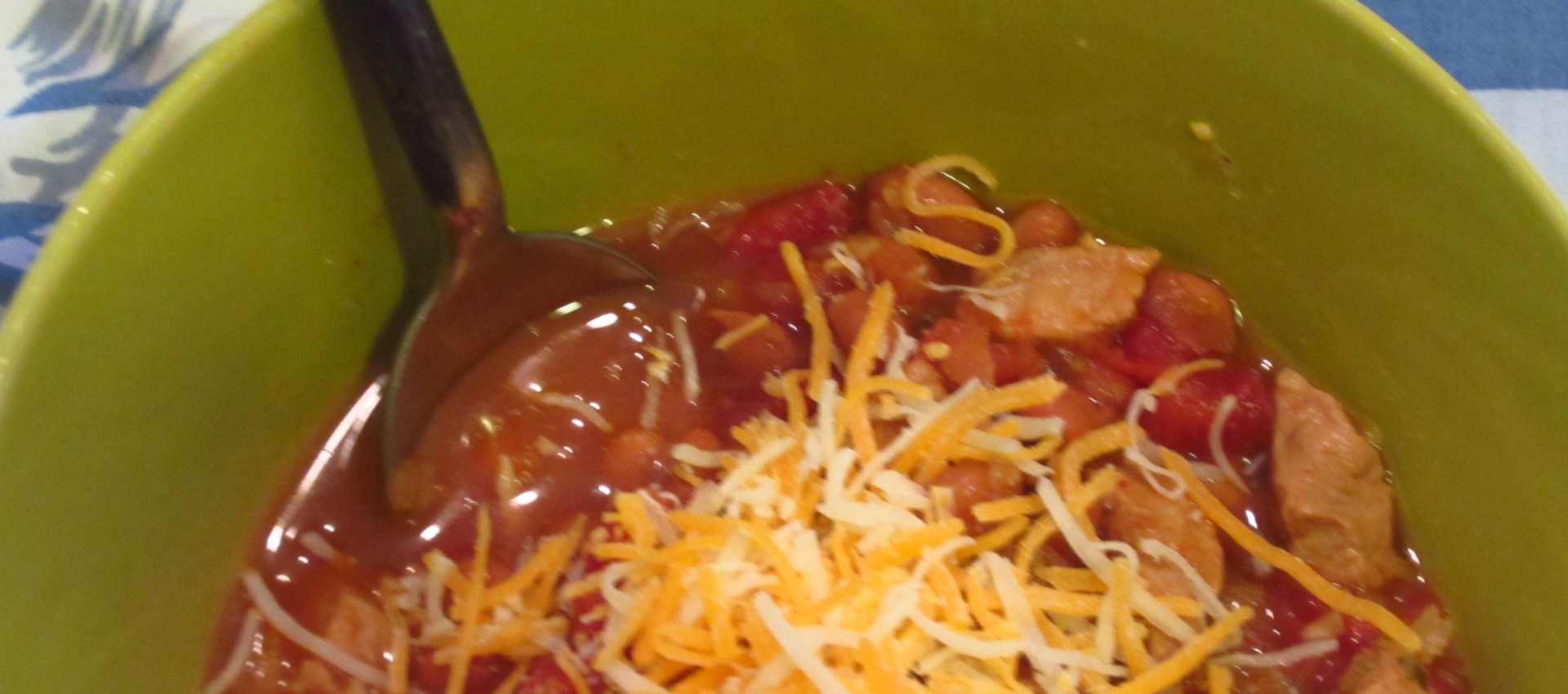 Southwestern Pork and Bean Soup
By Jill Place Saucepan, Stovetop
March 14, 2016
I couldn't believe how easy and fast this soup came together. And it was delicious too! This recipe, adapted from one from the National Pork Board, is a veritable nutritional powerhouse. It's low in fat, cholesterol and sodium and loaded with fiber ... almost half-a-day's requirement ... folate, and potassium. And the lycopene in the tomatoes may help protect against heart disease and cancer.
I used, however, not only canned Mexican-style tomatoes but ones with chiles and it turned out SPICYYYY! So if you'd prefer a tamer version, use regular chopped tomatoes and a small can of mild Ortegas. I also crushed the oregano and lavender in my mortar and pestle to release their oils. The original recipe called for just chili powder; this has a lot more layered flavor that you can bring out even more with the cheese and cilantro. I paired this updated take on pork and beans with a slice of Ortega-laden gluten-free cornbread made from a mix and a simple green salad with oil and vinegar. It doesn't get any better than that!
Prep: 5 mins
Cook: 15 mins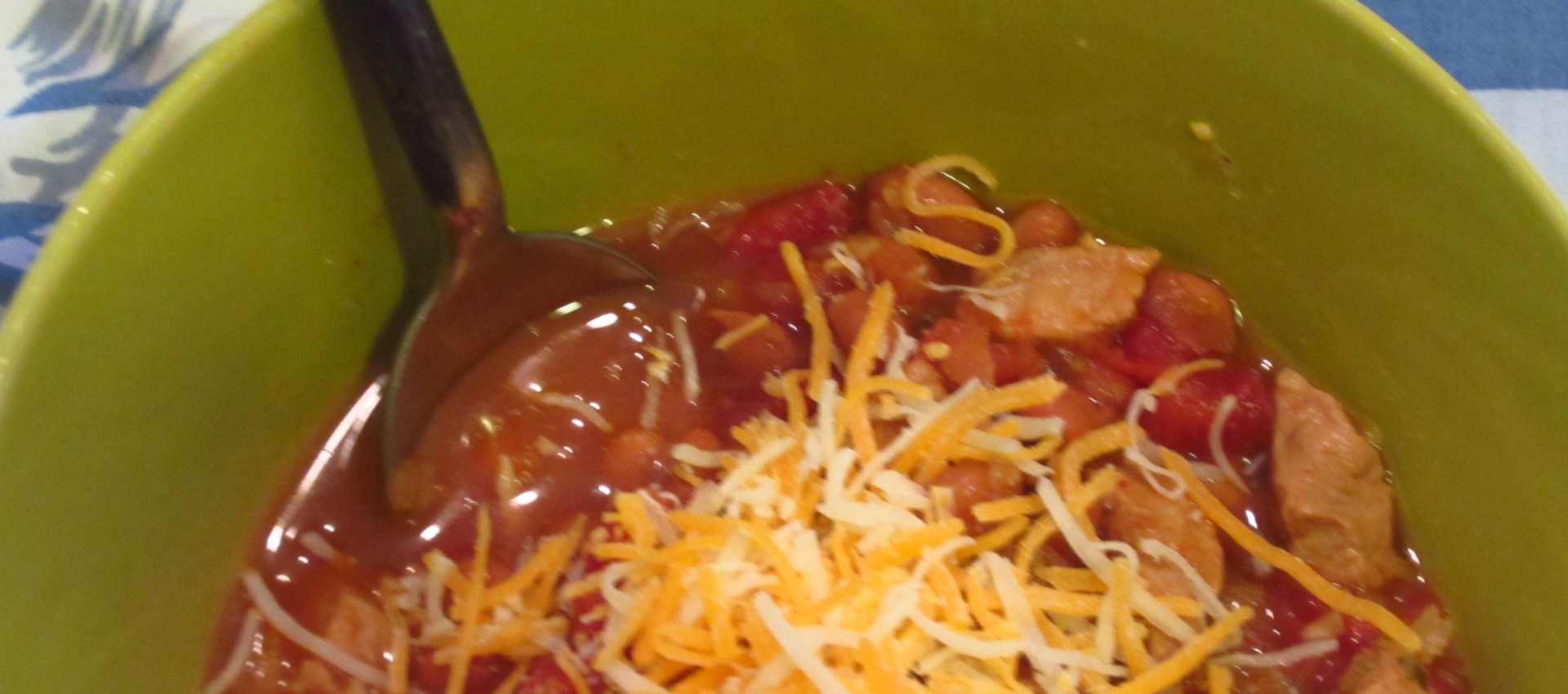 Ingredients
1/2 onion (or fennel), chopped
2 4 oz. boneless pork chops, diced
1 (14 1/2 oz.) can unsalted beef (chicken) broth
1 (15 oz.) can Mexican-style chopped tomatoes (or use 1 can chopped tomatoes and 1 4 oz. can ortega [mild] chiles)
1 (15 oz.) can no salt added pinto beans, drained and rinsed
1/4 tsp culinary lavender, crushed
grated lowfat chaddar or Mexican-blend cheese (optional)
Directions
1In deep non-stick saucepan, saute onion and garlic in oil 2 to 3 minutes. Add pork and brown.
2Stir in remaining ingredients, bring to a boil, lower heat, cover and simmer 10 to 15 minutes.
3Ladle into bowl, top with cheese and cilantro if desired, and serve.
Nutrition Facts
Serving Size
About 1 3/4 cups
0 Reviews