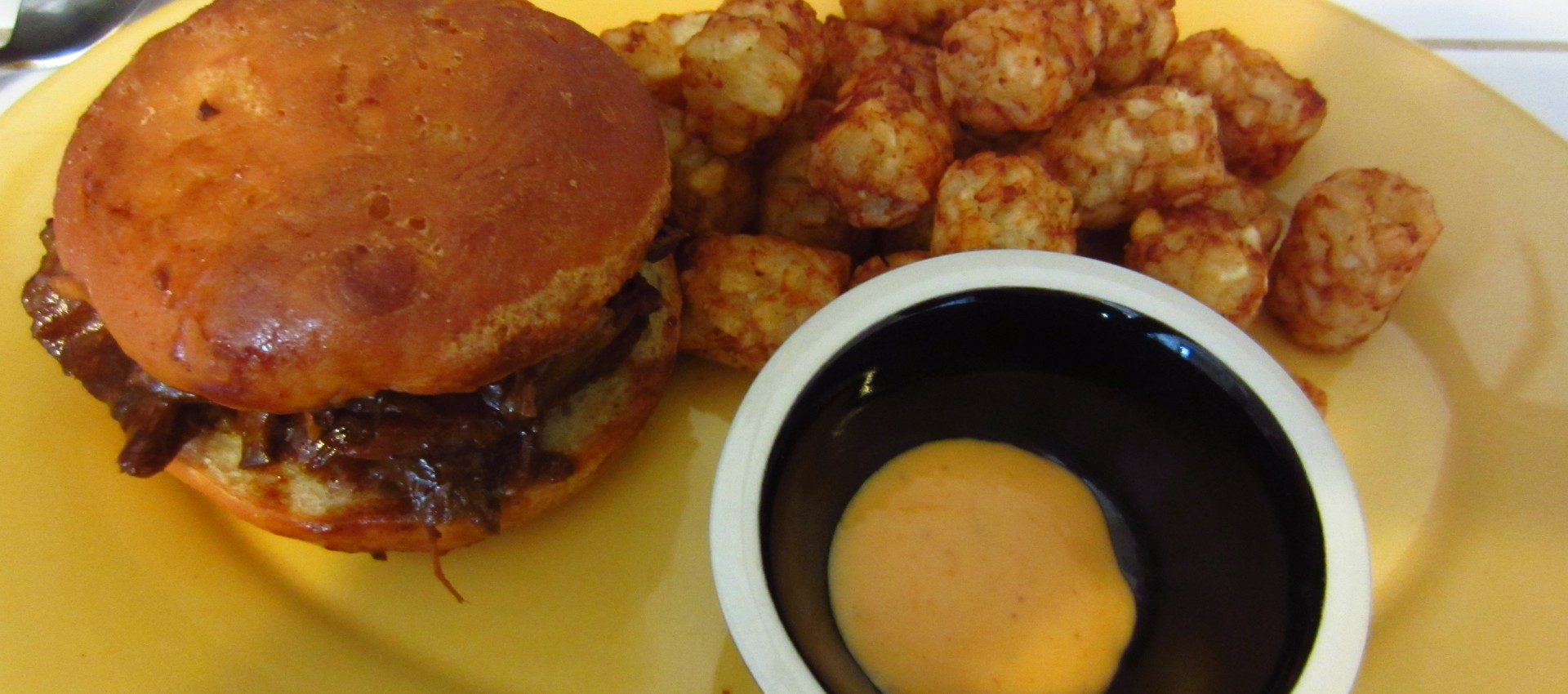 Slow Cooker Pork Roast
By Jill Place Crock-Pot
March 29, 2016
I love, love LOVE Chinese barbecued pork. I will drive 30 miles for really good stuff at a restaurant. I love it so much I even make it myself. But it's a bit of a hassle, a tad drippy, and I have to scrub my roasting rack of sticky goo afterwards. YUCK!
So I was beyond happy when I found this simple recipe using my favorite kitchen utensil ... the crock pot. The only drawback ... you need a gravy separator to get rid of the fat that accumulates during cooking. I actually shredded the pork, put it in a ziploc bag, and refrigerated both it and the sauce. Then I skimmed off and discarded the congealed fat from the top, reheated the sauce, added the broth mixed with cornstarch, and stirred with a whisk until thickened. I added the cornstarch to this recipe because I like a thicker sauce; you can leave it out if you want. And the gravy separator went on my must-have shopping list for my next sojourn.
This is so versatile that I've used it as an entree atop some steamed veggies and Carrot-and-Pea Fried Rice (see recipe), as the traditional meat part of a meal with potatoes and salad, and in the pictured TERRIFIC kid-pleasing sandwich-potato tot combo using a gluten-free hamburger bun (Canyon Bakehouse) and GF tots (Trader Joe's) with Thousand Island dressing (you can use any GF dressing or ketchup you desire).
The recipe comes from Hello Healthy via myfitnesspal.com, my wonderful food-record phone app. THANK YOU BOTH!
Prep: 20 mins
Cook: 8 hrs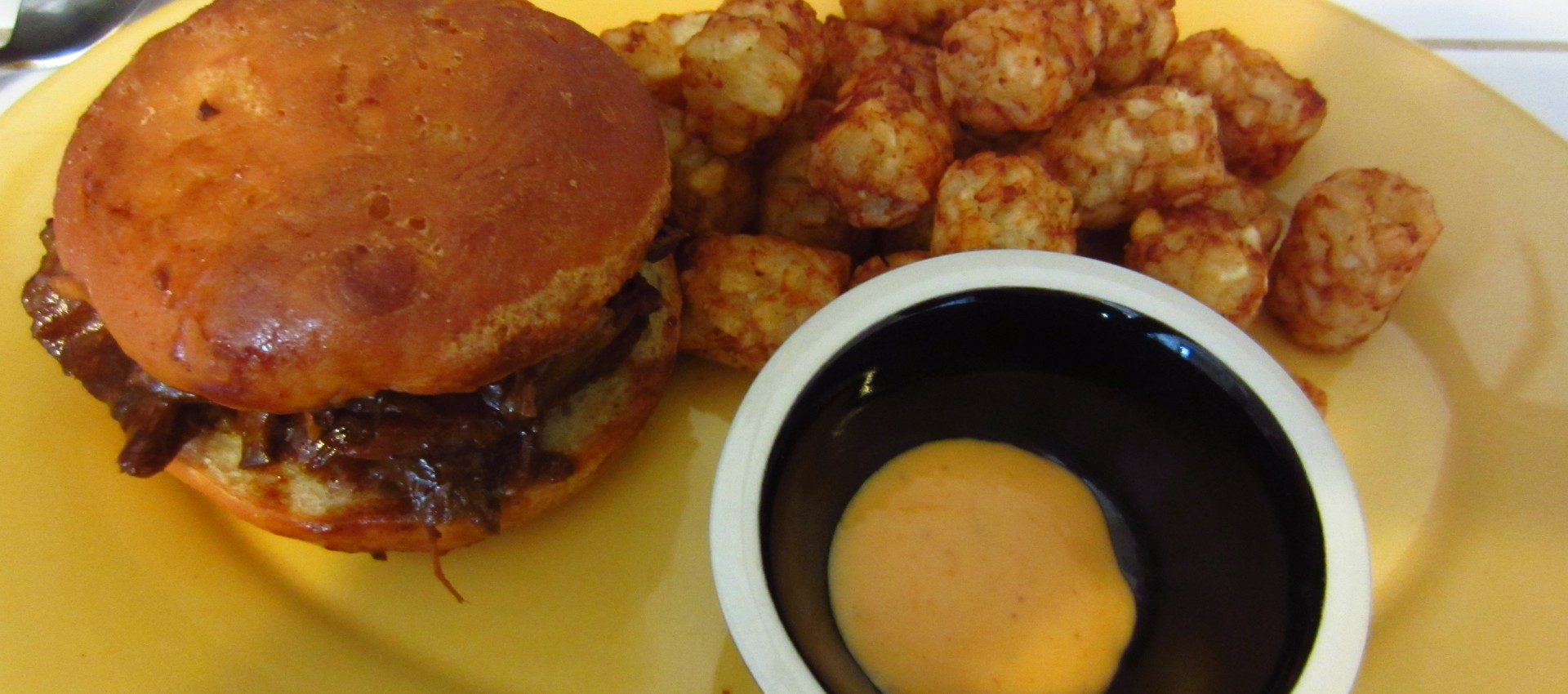 Ingredients
1/4 cup lower-sodium Soy Sauce (certified gluten-free, if necessary)
1/4 cup Hoisin Sauce (certified gluten-free, if necessary)
3 tbsp Ketchup (certified gluten-free, if necessary)
2 tsp grated peeled fresh Ginger
1 (2-pound) boneless Pork Shoulder (Boston butt), trimmed
1/2 cup fat-free, lower-sodium Chicken or Beef Broth (certified gluten free, if necessary)
Directions
1Combine first 8 ingredients in small bowl, stirring well with a whisk. Place in a large zip-top plastic bag. Add pork to bag; seal. Marinate in refrigerator at least 2 hours or overnight, turning occasionally.
2Place pork and marinade in an electric slow cooker. Cover and cook on LOW for 8 hours.
3Remove pork from slow cooker using a slotted spoon; place on a cutting board or work surface. Cover with aluminum foil; keep warm.
4Using a gravy separator, pour in sauce and separate sauce from fat; discard fat. Return to slow cooker. Mix cornstarch with broth, add to sauce in slow cooker, and cook on LOW for 30 minutes or until sauce thickens.
5Shred pork with 2 forks; serve with sauce.
0 Reviews