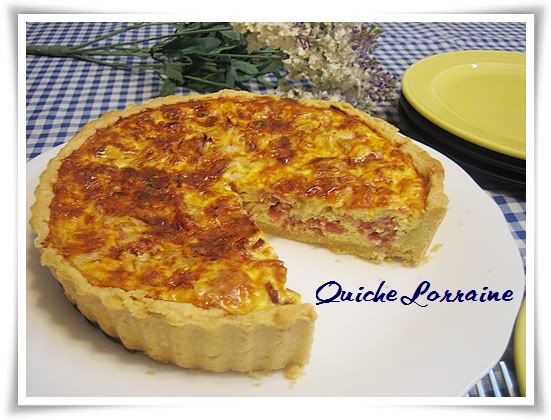 Quiche Lorraine
By Jill Place Oven-Baked
April 26, 2016
When I went Gluten-Free, I totally missed savory pastries like quiches and pizza. Until I discovered frozen GF pie shells that is. If you're so inclined, you can make your own GF pie crust (the recipe's in here somewhere) but I just don't have much time these days so I use the frozen. This recipes has the added asset of being low-fat; I don't know about you but I like to cut calories wherever I can without sacrificing taste. That's why I use slimmer Canadian bacon in this recipe, which packs a powerful taste punch. And I also add a bit more cheese to boost flavor; I'd suggest that you use REAL Gruyere instead of it's tamer Swiss cheese cousin if you can find it. And use 4 large whole eggs instead of the egg whites. When the new Dietary Guidelines come out this year, they're going to do away with Cholesterol as a "nutrient of concern"; I can hardly wait!
I make this often and pack a slice cold in a Sistema ... a great little sectioned container ... takealong tote along with some fresh fruit and I'm ready for lunch. Or heat it and serve with a green salad for a fast dinner. It's FABU ... licious!
Prep: 15 mins
Cook: 1 hr 5 mins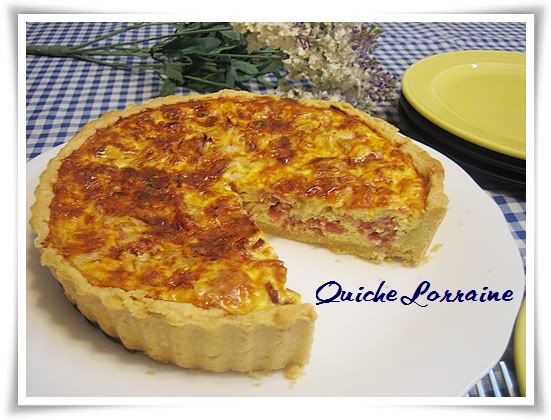 Ingredients
1 unbaked frozen 9 inch gluten free pastry shell
1 cup halved and thinly sliced onion (or chopped fennel bulb)
4 center-cut bacon slices, cooked and crumbled (or 2 Canadian bacon slices, chopped and fried)
3 oz. grated Gruyere (or Swiss) cheese (about 3/4 cup)
3 large egg whites, lightly beaten (or omit and add one more large egg)
1 1/2 cups 2% reduced-fat milk
Directions
1Preheat oven to 375.
2Pierce bottom and sides of pastry shell with a fork. Bake at 375 for 15 minutes. Let cool on a wire rack. Increase oven temperature to 450.
3Heat a large nonstick skillet over medium-high heat. Add oil, swirl to coat. Add onion (or fennel); saute 8 minutes or until tender, stirring occasionally . Remove from pan; let cool.
4Sprinkle onion (or fennel), bacon (or Canadian bacon), and cheese into pastry shell. Combine eggs and egg whites in a bowl, beating with a whisk. Add milk and remaining ingredients, beating with a whisk.
5Pour milk mixture over cheese mixture in pastry shell. Place quiche on baking sheet. Bake at 450 for 10 minutes. Reduce oven temperature to 350. Bake at 350 for 40 minutes, shielding edges after 15 minutes, if necessary, to prevent excess browning. Let cool on wire rack 15 minutes. Cut into wedges, and serve immediately.
0 Reviews